Kayakers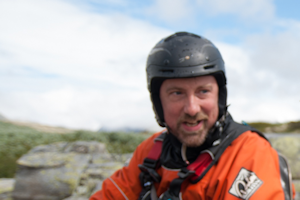 David Midgley
The original plan for Kayak The Amazon was written on a tablecloth in a bar in Scotland by Midge. That was nine years ago. After discovering that it would mean learning how to whitewater kayak he signed up for the beginners' course at London's Regents Canoe Club in 2005 and has never looked back. After kayaking in Norway, USA, Costa Rica, Morocco, France, Spain, Italy, Slovenia and Ecuador he now feels he's ready for the Amazon – with Don and Darcy to stop him from killing himself!
When David's not kayaking, he's busying running an advertising tech company called Squared.io.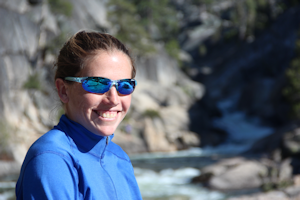 Darcy Gaechter
Darcy Gaechter, aka "Veloci-Gaechter" was born and raised in Colorado. Her 35 years spent playing outdoors have given her the tools necessary to survive 4,300 miles of Don and Midge!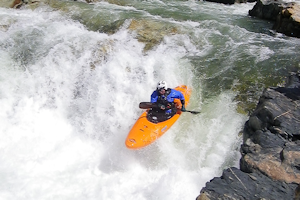 Don Beveridge
Don has been whitewater kayaking for 27 years. Almost all of his travels have revolved around kayaking. He has kayaked in 20 different countries, and worked as a kayak guide in Norway, Honduras, Costa Rica and most notably Ecuador.
Don's major concern about this trip is that he hates flatwater.
Support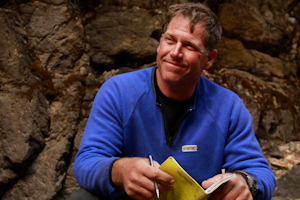 West Hansen
Born in Texas, 1962. 22 years ultra marathon canoe/kayak racer with records in multiple categories: Missouri River 340, Texas Water Safari. Degree in Psychology from Southwest Texas State University. First person to paddle the Amazon River from its longest source to the sea. Speaks no particular language fluently, including Englihf. Likes long walks on the beach, dinner with friends and cuddling. Non-smoker. Married 23 years. Wants to be a fireman when he grows up (or a ballerina).
[Midge: West has been invaluable during the planning stages of the expedition, offering his knowledge, advice and support. Not only that – barely seven months after completing HIS first human-powered descent of the Amazon from its new source in 2012, he is returning to Peru to help us out with logistics while we're paddling the whitewater section. We're very privileged to have him on board!]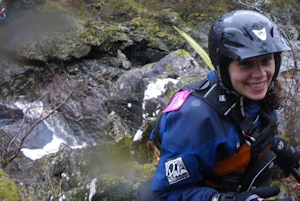 Rachel Tyler
Midge's girlfriend Rachel can't complain about the expedition because she knew he was going to do it before they even met. She will be updating the blog when the kayakers are out of range, flying to Peru for the weekend to deliver equipment people have forgotten as well as planning a kayak trip down the Nile just to spite Midge.