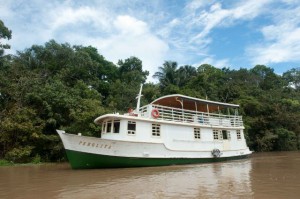 Today the deposit was paid for our support boat the Perolita. The Perolita will be joining us from Pucallpa in Peru all the way to the sea. Pucallpa is located just after the "Red Zone" section of our route and marks the point where the scariest part of the river will be behind us.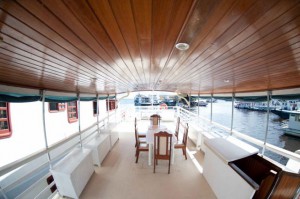 Darcy spent a lot of time researching the perfect boat and we have found it. It has air conditioning, sleeps six and has a crew of four and as well as providing all meals we even get complimentary caipirinhas on the deck after a hard days kayaking!
We'll be paddling alongside Perolita for up to 100 days down the Amazon, mooring up every night to make sure this is a truly human-powered expedition.
We'll have power with us as well as a satellite terminal (a BGAN Explorer 500 for all the geeks almong us) so we should be able to keep you posted on our progress as we go.