We missed the boat (literally!)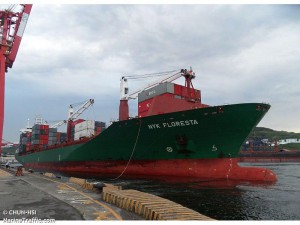 We didn't manage to submit our paperwork for the shipment of the sea kayaks in time so we missed the cut-off date for Cap George. We're now booked on to NYK Floresta who'll be leaving 3rd July and arriving 18th July.
There's still a chance that the sea kayaks will arrive and clear customs by the time we leave Lima to start the whitewater section but we're cutting it fine!
I'm now remembering the words of West Hanson who did this expedition last year – he told me that one of the most stressful aspects of the expedition was getting the sea kayaks to Lima and through customs…