We've finally made it to Huancayo and some decent internet, so here's a quick update of what we've been up to.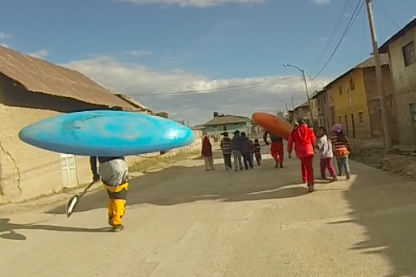 1st August After yet more boat dragging, we finally hit kayak floatable water at San Juan mine. We then paddled across Lago Junin and saw flocks of flamingos. After portaging around Upamayo dam we're told they are releasing at 52 cumecs (m3/sec). So we've gone from a tiny creek to a rather sizable river in a day!



2nd August Started the day with a four hour flat water paddle and then came across the first rapid on the Mantaro, a rather chunky waterfall Don christened "Bienvenidos" as it was a rather abrupt welcome to the whitewater section of the Mantaro. This gorge section was filled with boily big water rapids.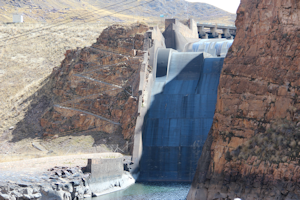 3rd August Flat water and minor rapids lead to Mal Paso dam. Luckily a hole in the fence meant we did't have to rappel down it's gigantic spillway!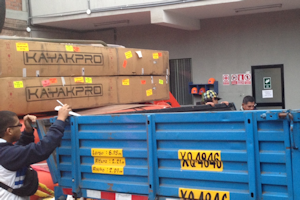 4rd August Wake up to the news that the sea kayaks are out of customs and are ready for collection! The awesome West Hansen has also offered to drive them from Lima to San Francisco ready for us to use on the flat water section. Paddled through the town of La Oroya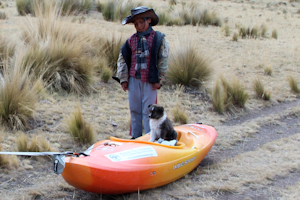 5th August Paddled through the city of Huancayo where the municipal dump seems to be on the edge of the river. We kept our mouths closed during this section…


We are currently on schedule and are hoping that Tablachaca – the forth and final dam on our way to the Atlantic – is releasing enough water to allow for a great few days of kayaking!